Article: Trip to Italy Factory
Trip to Italy Factory
We went to Italy visiting our 4th generation family run finishing factory, where everything is made by hand and all our components are sourced within a 15 mile radius. 
Each step in the shoe-making process is a testament to the family's commitment to preserving the time-honored techniques of their forefathers while embracing modern innovations.
One of the highlights of our trip was the visit to our key fabric supplier Morretti's extensive material library. We were surrounded by a vast array of leathers, textiles, and hardware, each telling its own story and inspiring new design possibilities. With guidance from the experts, we carefully selected materials that would reflect the essence of our collection, balancing aesthetics with functionality.
Collaboration is at the core of our creative process. During our visit, we had the opportunity to sit down with the production team and agents to discuss the inspirations behind the AW23 collection. Their insights and feedback were invaluable, helping us refine our designs and select materials that would complement the factory's capabilities.
Our journey to Italy wasn't just about shoes; it was a sensorial experience that extended to the culinary realm. We had the pleasure of exploring the local cuisine. From traditional trattorias to charming family-owned restaurants, we indulged in an array of mouthwatering Italian dishes, endless espressos and lovely Italian wine.
As we return from this inspiring journey, we are more excited than ever to present our AW23 collection, knowing that it embodies the heritage, innovation, and timeless elegance that define Italian craftsmanship at its finest. Stay tuned for the launch of our collection, where you'll have the opportunity to own a piece of this remarkable journey.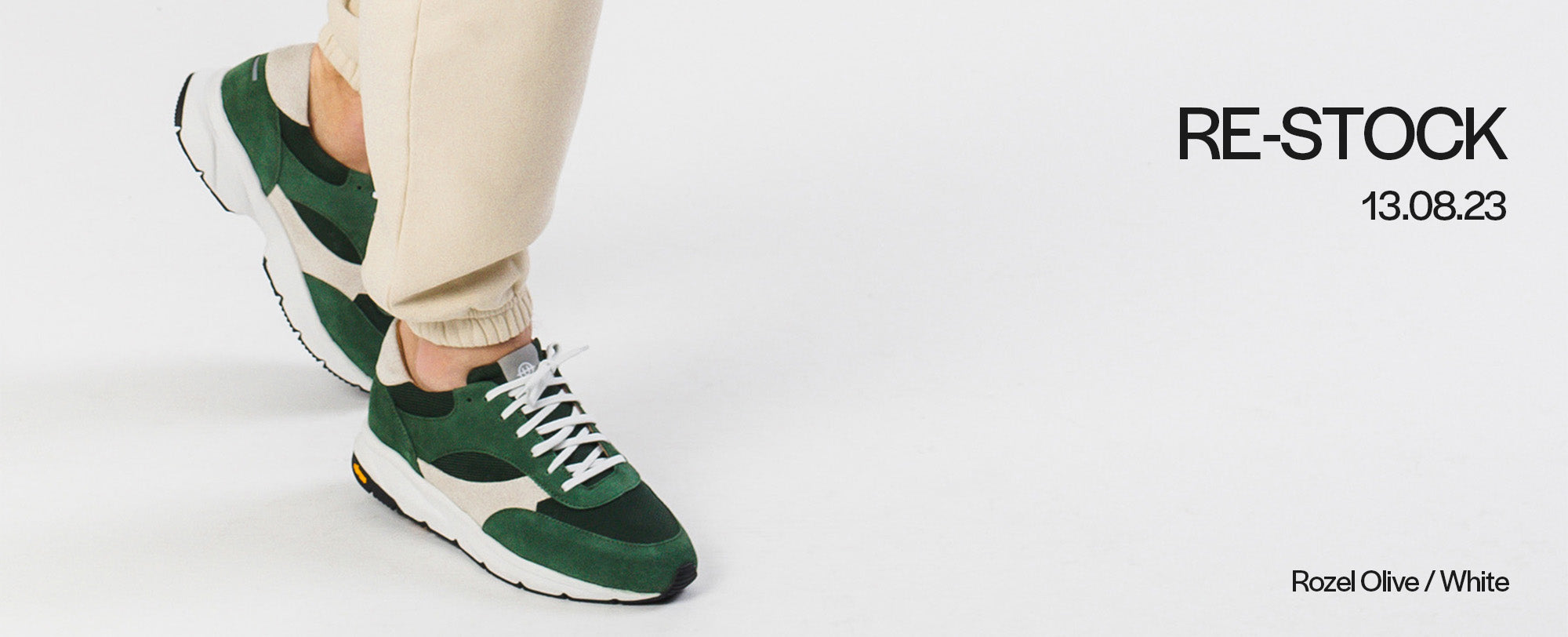 The Rozel Olive / White is making a triumphant return to our collection for a limited time. Step up your style game with the perfect blend of comfort and elegance. Don't miss out this time – grab y...
Read more