Earth Day
On the 22nd April the world will celebrate Earth Day, with the theme 'Invest in our Planet' amidst concern of the over accelerating climate change, and the global waste reaching astronomically dangerous levels.
 Unseen makes it our intention to produce footwear which doesn't cost the earth. Each season we reflect upon ourselves as a brand and make decisions about moving forward and penultimately improving ourselves as a brand.
 Our latest series, The Conscious Series, is all about being aware of the world and conscious of being as ecological as possible.  We wanted to make our shoes as sustainable, and responsibly sourced as we could, with all our Italian Fabrics sourced within 15-mile radius of our finishing factory in Italy, cutting our carbon footprint down drastically- because luxury shouldn't cost the earth.
Unseen offers various 100% Sustainable styles utilising Vegan and recycled materials within the collection, as well as eco and vegan leather options.
 Introducing you to our Sustainable Shoes within our new collection:
Firstly, we have the new style The Aubin in Black/ Black. This is our second collaboration with Vibram. A sole unit that's both shock absorbent and light in weight, our most innovative style to date.  Muted minimal and understated, this shoe sticks to our core values as a brand. The upper is constructed of a black Vegan Leather and a tonal black 3M trim alongside a black recycled nylon mesh.
Following this we have the new Aubin in the Grey/White colourway. The upper of the shoe is constructed of Grey Vegan Leather with a silver 3M trim running alongside the White recycled nylon mesh.  Paired with the technical Vibram sole this shoe offers style and functionality.
One of our classic Vegan shoes has been brought back for the Conscious Series. The Clement in White/Taupe/Gum. The upper is made from 100% Vegan leather, with the Sole 100% Natural Rubber. Viridis®️ contains 43% of polyols coming from corn, the only existing PU having a total biobased content equal to 69%. Recycled cotton inner lining. 
A new colour-way of one of our classic styles the Helier is now available in White/ Sand. This features a white upper and a new Sand heel tab, in the classic silhouette. 
One of our best sellers, The Trinity Tech is now available in a new colour-way. The Black/Black/Grey. This shoe features an all-black upper with a grey sole unit. Made with Vegan Leather.
Another new colour-way for the timeless classic the Trinity Tech is the Sand/White. This shoe features a Sand upper and a white sole featuring the technical Vibram sole unit with the Vibram logo in dark sand.
Luxury and Style shouldn't cost the earth, which is why we make it our mission to make sure our shoes carbon footprint is low, and we aren't compromising the earth, showing you can still invest in our planet without compromising the look and range of choice in footwear.
Celebrate earth day with Unseen Footwear, and shop smart with fashion that doesn't cost the earth. Use code EARTH for 25 percent off, offer valid until Sunday 24th April.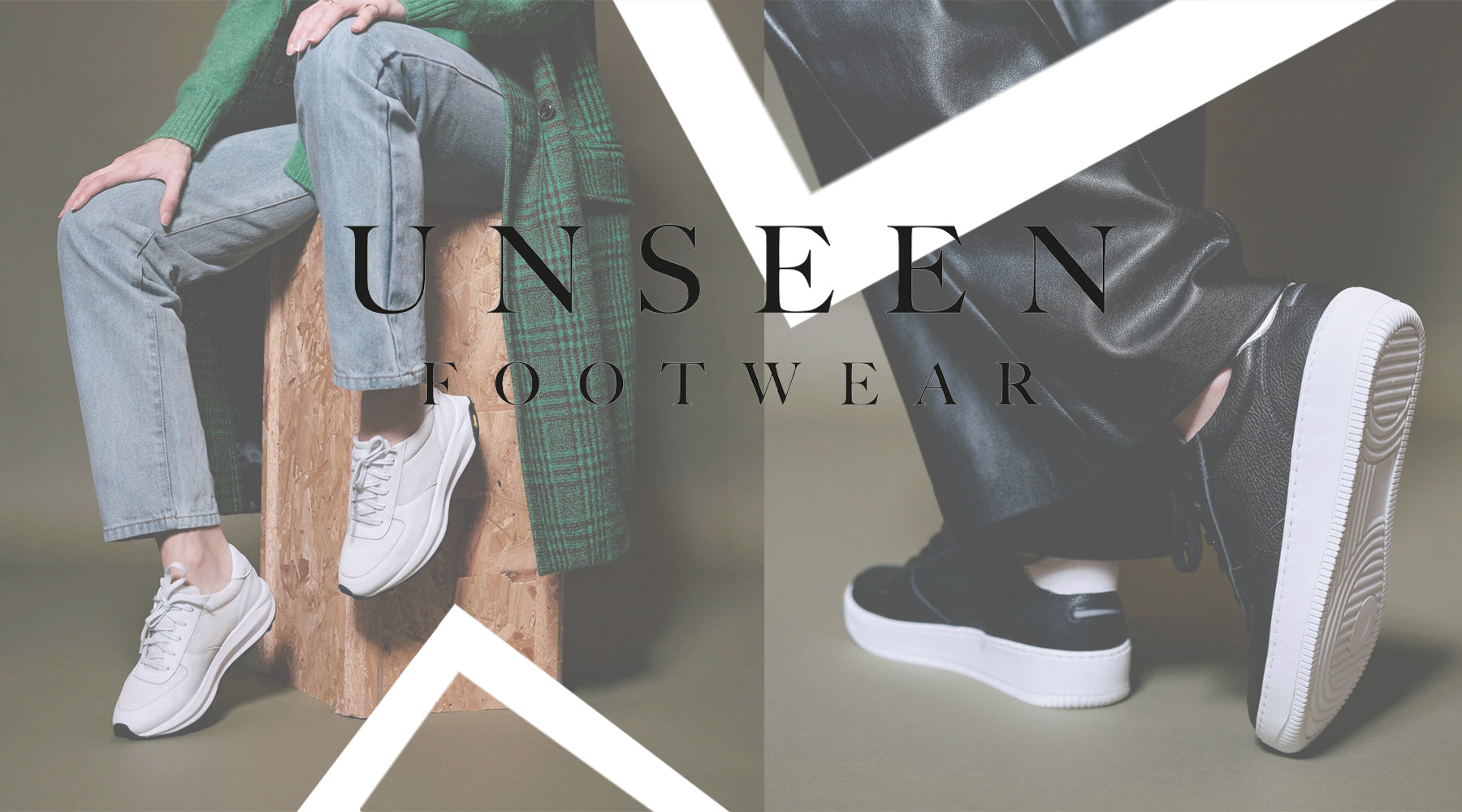 Our Womenswear range is now available at Unseen Footwear. We strive to create a simple and modern range of footwear available for everyone. Since the establishment of our brand, there has been a de...
Read more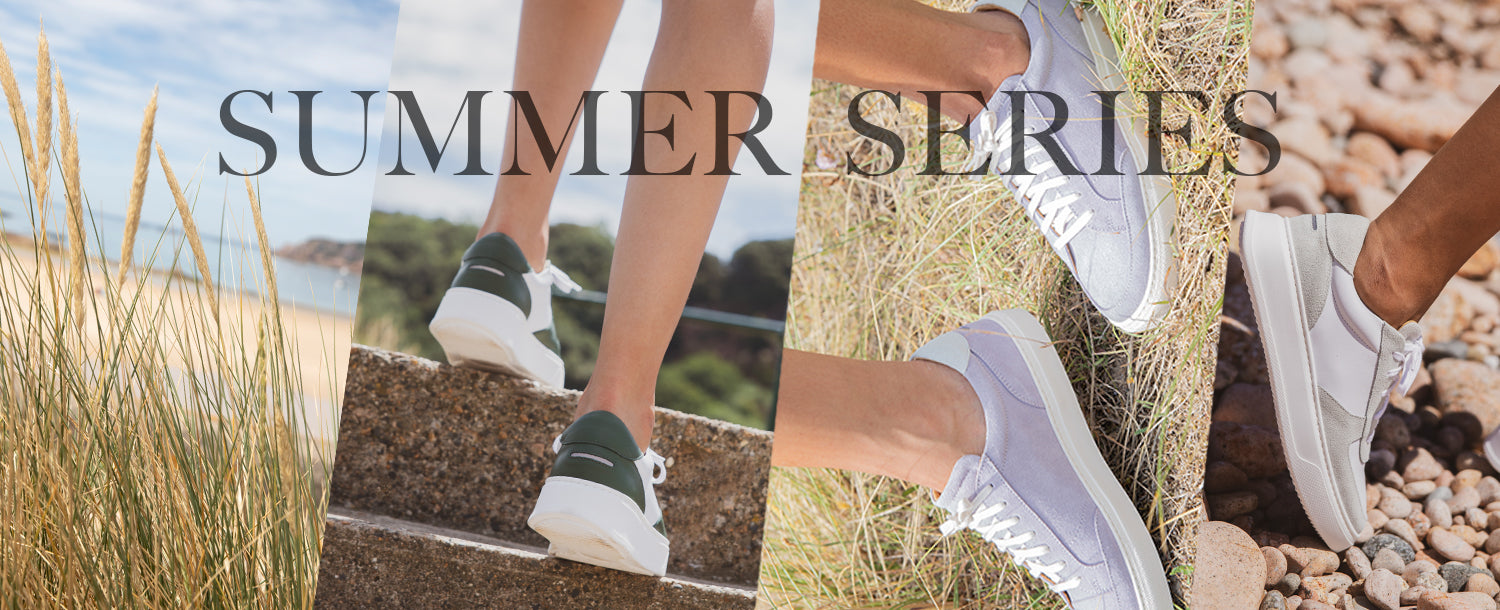 The Summer series is a capsule collection launched for the high summer season.  For the high summer collection, we have introduced a new style, The Marais. The Marais is a take on one our classic s...
Read more