Made to Order Launch
We believe in responsible consumption: buying less while enjoying more. Introducing our made to order service, avoiding unnecessary waste and significant ecological footprints. We only source premium materials from certified suppliers. Once the order is placed online the sneakers are handcrafted in Portugal in family owned workshops with the highest standards with a commitment to creating an ethical working culture. The sneakers will take approximately 10 days to assemble and will be dispatched within 12 working days of placing the order. We have a positive impact on the environment by producing efficiently (avoiding CO2 emissions in the process) and in our community by supporting fair and ethical businesses.
WHY CHOOSE MADE TO ORDER?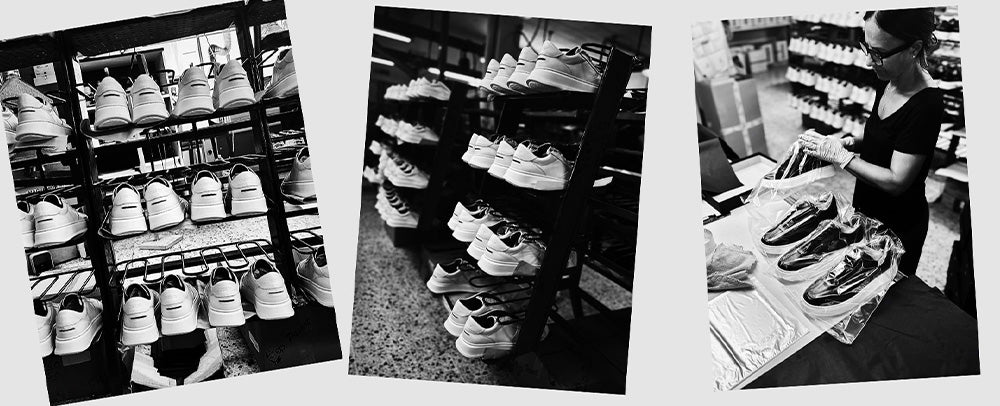 We went to Italy visiting our 4th generation family run finishing factory, where everything is made by hand and all our components are sourced within a 15 mile radius.    Each step in the shoe-mak...
Read more

We are thrilled to unveil our latest creation, the Plemont Luxe Runner, a testament to unparalleled craftsmanship and contemporary style. Handcrafted in Portugal using only the finest materials, th...
Read more