Unisex Series Launch Date Announced!
With just a short while to go till our
Unisex Series
 launches we wanted to give you an insight into the process of how we created this range with the new focus in mind, everyone.
At Unseen Footwear our mission is to create a simple and modern range of sneakers that elevate your style with a focus on quality materials and traditional Italian craftsmanship. 
The reflective 3M on the heel and embossed logo are the only branded elements on our shoe, in keeping with our minimal aesthetic.
Since the launch of the brand there has been a demand for women's sizes in our sneakers. The Unisex Series, aims to cater to all ensuring no one misses out!
We have partnered with several different retailers for exclusive designs that will only be available from their respective stores and online channels. Browns, Flannels and Selfridges are who we feel align most with Unseen Footwear's philosophy. It is only right that we have partnered with them as they are among the most respected and iconic retailers in the industry. 
Some of these exclusive designs will be a part of our
Sustainable
range which incorporates multiple ethically sourced and conscious materials including but not limited to: natural latex soles with a cork and hemp mix, 100% organic cotton, as well as vegan alternatives for our leather and suede uppers. Just because it is environmentally conscious does not mean we have skimped on quality either, they are still made in our Italian finishing factory so that the attention to detail and traditional techniques are not sacrificed in the process of working with these more sustainable materials. 
We are so excited to share this collection with you. You can sign up to our mailing list today and stay up to date with all the announcements about the Unisex series and be notified on launch day - 25.08.21.
R
emember, don't confuse getting
noticed
with being
seen.
- Unseen Footwear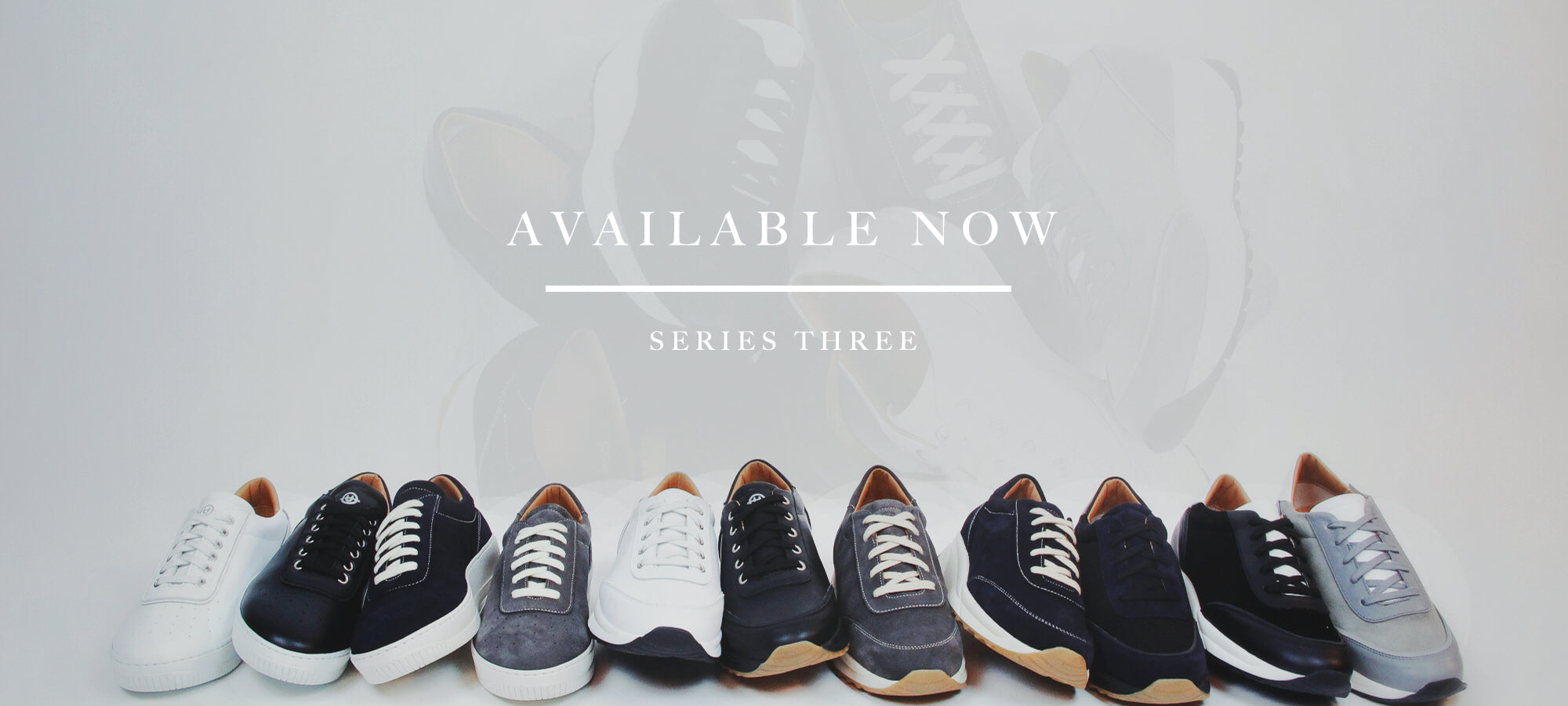 Series Three has finally landed!   The new collection features updates on our best selling silhouettes the Trinity and the Clement. All the fabrics and materials are sourced within...
Read more
Our First Sustainable Sneaker!
Why Choose Sustainable? The future of the footwear industry begins here, reducing our ecological impact with every shoe and working towards creating an environmentally stable footwear industry.   ...
Read more